Production Process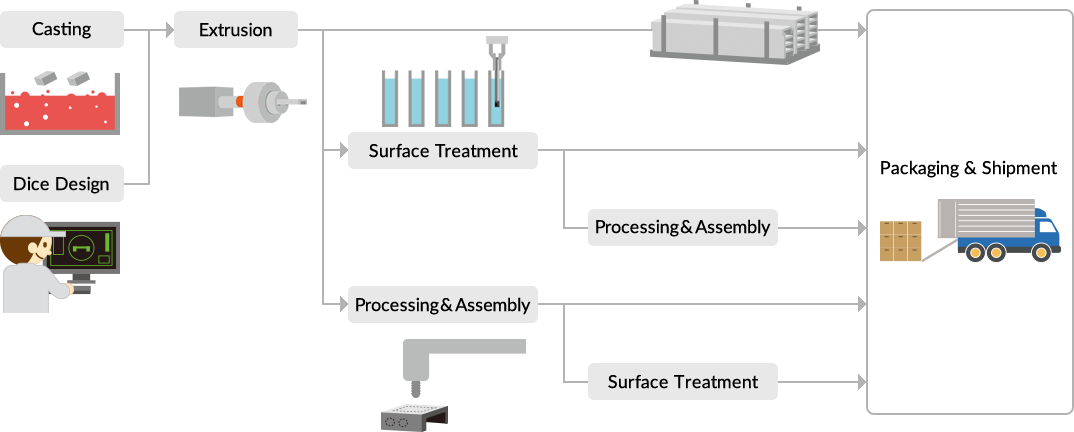 Casting
The process which aluminum ingots and several kinds of additives are melted and cast to aluminum billets.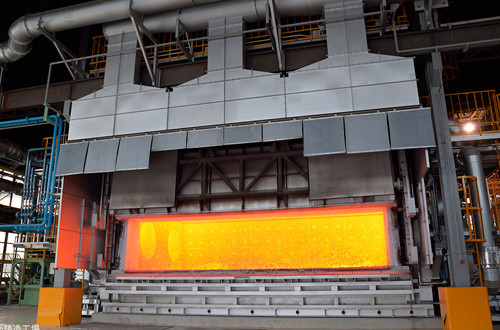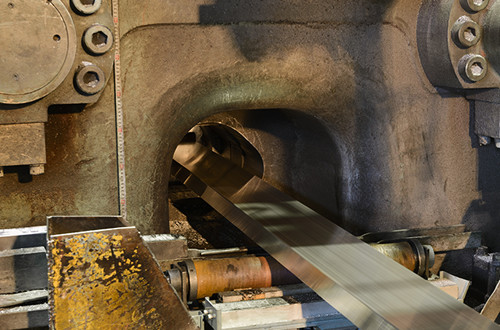 Extrusion
The process which aluminum billets are extruded at high pressure
through dies of different shapes to manufacture products.
Surface Treatment
The process which includes treatment to improve corrosion resistance and wear resistance of aluminum extrusions, and enhance both designing of building material and weather resistance.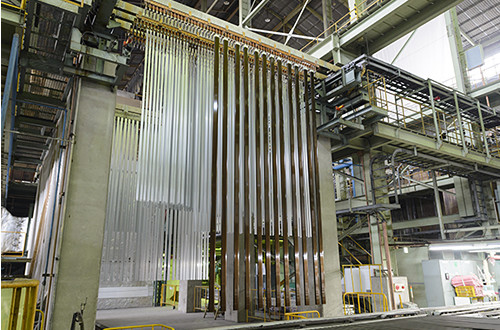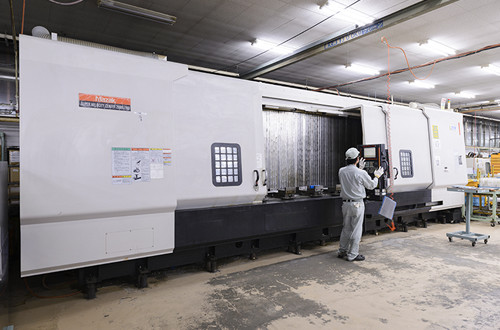 Processing & Assembly
The process which machine aluminum material produced by precision extrusion technique.
Packaging & Shipment
Packaging and shipment of extrusions and extrusions with anodic oxide coating.